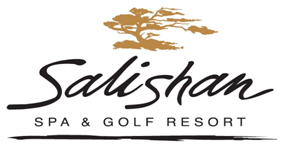 |
Steven Hurst Appointed General Manager of
Salishan Spa and Golf Resort in Oregon
|

Gleneden Beach, OR – January 2017 / Newsmaker Alert / Sileshi Mengiste, senior vice president of operations – lifestyle hotels for Crescent Hotels & Resorts, recently announced that Steven Hurst has been named general manager of Salishan Spa and Golf Resort. The property, managed by Crescent, is an iconic destination along the central Oregon Coast. Hurst's appointment, along with the recent renovation of Salishan, are key steps in restoring the property to its original grandeur.

"Hurst's reputation for leading the reinvention of hotels throughout the region proceeds him," said Mengiste. "He's been incredibly successful launching and re-imaging other iconic properties in Oregon. His vision for Salishan are incredibly exciting. We are confident he's the best fit to make these ideas a reality. With Hurst at the helm, we ensure continued growth and success for Salishan Spa and Golf. We are honored to have him lead Salishan and our team of associates."
|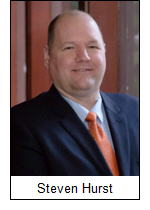 Hurst joins the Salishan team after a pivotal tenure as general manager of the historic Heathman Hotel in Portland. At The Heathman he elevated the guest experience to a Forbes Four Star designation and enlivened the property's place in the community including attracting James Beard award-winning Chef Vitaly Paley to operate the restaurant.
Prior to operating The Heathman, Hurst spent six years as the assistant general manager for The Allison Inn & Spa, which he helped open in 2009. He led daily operations for the wine-country resort and under his watch, the property earned numerous accolades including a Forbes Four Star rating, Travel & Leisure Top 100 hotel in the United States, Condé Nast Traveler Reader's Choice award, USA Today "Top 10 Best Green Hotels Across America" and more.
Hurst first moved to Oregon to oversee operations at Sunriver Resort in Bend in 2008. Prior to his move, Hurst spent nearly a decade with the Pebble Beach Company in California where he honed his skills in the luxury resort market. He started as clubhouse manager at The Beach and Tennis Club but advanced throughout his tenure with the organization. His last role was assistant general manager of the exclusive Casa Palmero, the hallmark property in the Pebble Beach Company's collection of resorts.
"I am proud and excited to have the opportunity to bring my career and life experiences to a property that plays such a significant role in the history and future of Oregon travel and tourism," said Hurst. "Salishan has an incredible ability to provide memorable experiences for our guests and I thrilled to lead a team of exceptional hospitality professionals to reinvent how we serve our guests and community alike."
Looking ahead, Hurst plans to enliven the guest experience at Salishan, reimagine the resort's food and beverage program and identify pillars of environmental stewardship; one of the original founding principles of the resort under the visionary direction of real estate developer John D. Gray. He also plans to spend time focusing on employee development and retention.
"Our associates are our greatest asset," said Hurst. "With the right team in place, we want to train and empower our associates to deliver the best customer service possible to our valued guests."
Salishan Spa and Golf Resort is a 205-room resort conveniently located just two hours outside of Portland, on the Oregon Coast. The 250 acres of forested land that this iconic property sits on provides stunning views from any guest room. Originally designed as an upscale lodge, the resort still showcases local wood and stone complemented by an art collection featuring Northwest artists. The property ties together classic architecture and land-use sensibility. When not admiring the grounds, guests can take advantage of a world-class spa, 18-hole Audubon Cooperative Sanctuary golf course, indoor tennis facilities, pool, sauna and fitness center year-round. Condé Nast Traveler, in the magazine's annual Reader's Choice Awards, recently named Salishan the No. 3 Top Resort in Alaska and The Pacific Northwest.
|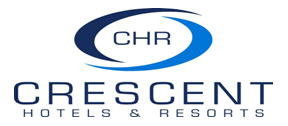 |
About Crescent Hotels & Resorts
Crescent Hotels & Resorts is a nationally recognized, top-3 operator of hotels and resorts. Crescent currently operates over 100 hotels and resorts in 27 states in the US and five provinces in Canada. Crescent is one of the few elite management companies approved to operate upper-upscale and luxury hotels under the brand families of Marriott, Hilton, Starwood, Hyatt and IHG. Crescent also operates a collection of legendary independent hotels and resorts. Crescent's clients are made up of hotel REITs, private equity firms and major developers. For more information, please visit www.chrco.com or connect with Crescent on LinkedIn.

Media Contacts:
Kristin Yantis / Melissa Delekta
970-949-7919
Malen Yantis Public Relations
for Salishan Spa and Golf Resort