Back To News/PR Index
|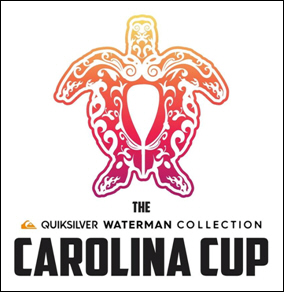 |
Fiona Wylde in the Carolina Cup Spotlight
|


Fiona Wylde - Courtesy Eric Duran Gazquez
||

Wrightsville Beach, NC – March 2018 / Newsmaker Alert / With top-ranked Annabel Anderson of New Zealand out for surgery and recovery, attention is shifting to a deep slate of elite women ready to battle for the top title at the 2018 Quiksilver Waterman Carolina Cup, April 18-22, in Wrightsville Beach.

First in line is the world's second-ranked Fiona Wylde of Oregon, runner-up to five-time champion Annabel Anderson in last year's punishing 13-mile Graveyard Race at the Cup. Wylde, 21-years of age and ranked in the world's top-five since 2014, captured her first key victory at age 16 as Women's Overall Elite Champion in the Columbia River Gorge Paddle Challenge. She repeated the overall Gorge title in 2017 and scored double medals at the ISA World SUP Championship in Denmark.

Other top-of-mind contenders for the coveted women's Graveyard title include Olivia Piana of France; Australian Terrene Black; Sonni Hönscheid of Germany; North Carolina native April Zilg; Californian Candice Appleby; Penelope Strickland of New Zealand; Seychelle Webster of Florida; Brazilian Lena Ribeiro; Susak Molinero of Spain; Shae Foudy of Dana Point; and, surprise distance winner in the recent Santa Cruz Paddlefest, 15-year-old Jade Howson of California.
|
|
"This race [Carolina Cup Graveyard] used to scare me. I remember crawling across the finish line in an insurmountable amount of pain," said Wylde. "But over the past few years, I've gained respect for the course and appreciate all the challenges it presents. I feel much more prepared heading into my fifth Carolina Cup."

In an interview with North Carolina Press Release, Fiona Wylde talks about Annabel Anderson's hiatus from SUP, the Carolina Cup's Graveyard Race, her season performance in 2017, and her plans for 2018. Fiona cheers the birth of the newly formed Paddle League, shares her thoughts about the state-of-the-sport, women in SUP, 14-foot boards, and her ongoing challenge with Type 1 diabetes.

Link to transcript of interview with Fiona Wylde

The 8th annual Quiksilver Waterman Carolina Cup will draw thousands of spectators and more than 1,000 event participants. Races, clinics, expos, entertainment, and festivities will be in Wrightsville Beach, April 18-22, 2018. All races will begin and end at Blockade Runner Beach Resort, the official resort of the Carolina Cup.

Returning races on the 2018 schedule include:
The Graveyard, a grueling 13.2-mile ocean and flatwater race for the elite and professional paddleboard racers;
The Money Island Open, a 6.5-mile flatwater race designed for the intermediate to advanced paddler;
The Harbor Island Recreational, a 3.5-mile flatwater race for first-time to intermediate paddleboarders;
The popular Kids Race for children 7 to 14.
New to the race schedule in 2018:
The Longboat Graveyard, a 13.2-mile race exclusively for Elite OC-1, OC-2, Surfski and Double-Ski.
Organized by the Wrightsville Beach Paddle Club, affiliated with the newly formed Paddle League, and sanctioned by the World Paddle Association (WPA), the Cup will attract paddlers representing over 20 countries and most states in the nation. Competitors include Olympians, world-record holders, champions, professionals, amateurs, and first-time paddlers. The Carolina Cup is the first race of 2018 on the WPA World SUP Tour, and the second race of the season on the Paddle League World Tour.

Race information and registration

Contacts:
Mark Schmidt
Race Director
Wrightsville Beach Paddle Club
910-620-1835

Media
Robert B Butler | PR
919-455-8345
www.RBButler.com
www.NCPressRelease.org
|
#QuiksilverWaterman #CarolinaCup #WrightsvilleBeach #WBPC #AnnabelAnderson #FionaWylde #TitouanPuyo #GraveyardRace #WorldPaddleAssociation #Watersports #Paddleboard #OC1 #OC2 #Surfski #DoubleSki #ProneSUP #BlockadeRunner #NorthCarolina #WorldSUPtour #NCCoastalFederation #PaddleLeague #Oregon

Permission granted for reprint and redistribution – Photo credits required