Back To News/PR Index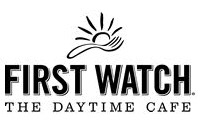 Three Industry Executives Join First Watch Leadership Team
|
Daytime Café hires Chief People Officer,
Chief Development Officer, Vice President of Purchasing
|

Bradenton, FL – February 2017 / Newsmaker Alert / First Watch announces that it has added two C-level restaurant industry veterans to its executive team as well as a vice president to its dynamic culinary team. The leading breakfast, brunch and lunch concept welcomed Laura Sorensen as its new Chief People Officer and Eric Hartman as its new Chief Development Officer. Sorensen joins First Watch with more than 20 years of human resources experience, while Hartman brings 20 years of real estate expertise to the growing restaurant company. The company also welcomed Lilah Taha-Rippett as its new Vice President of Purchasing. Taha-Rippett brings more than 25 years of restaurant experience to First Watch.

Sorensen fills First Watch's newly created Chief People Officer role after serving as a member of the executive team and the senior vice president of Human Resources for Darden's LongHorn Steakhouse, where she oversaw staffing, training and development, employee relations, succession planning, diversity, performance and rewards management and human resources strategic planning. Before that, she spent years managing human resources for retail brands such as Chico's and Burdines. At First Watch, Sorensen now oversees staffing and people development, training, employee relations, diversity and strategic planning.
|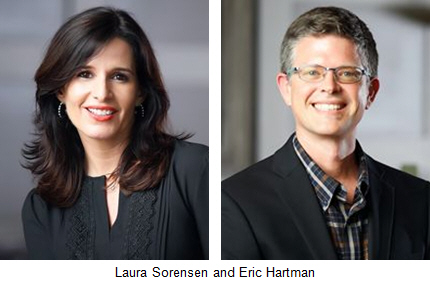 |
First Watch's new Chief Development Officer, Eric Hartman, joins the team after spending 20 years in real estate and development including more than a decade leading numerous development-related functions for restaurant giant Bloomin' Brands. He most recently served as president and founder of SEVA Development, a commercial, residential and mixed-use development organization. As First Watch's new Chief Development Officer, Hartman will lead strategic planning initiatives, site selection, real estate, and construction and facilities management functions.

Lilah Taha-Rippett joins the First Watch team with substantial supply chain management experience in the restaurant industry. As a solid leader in team management and development, end-to-end product solutions and key supplier partnerships, Taha-Rippett will work closely with the culinary and purchasing teams to oversee the purchasing and distribution supply chain for the First Watch brand's nearly 200 restaurants. Prior to working for First Watch, she worked in various leadership capacities for established restaurant brands such as Benihana, Bloomin' Brands, Inc., Uno Chicago Grill and QDoba Mexican Grill.

"As we continue our aggressive growth, it is imperative that key disciplines within our organization are led by individuals who can guide their respective functional leaders and grow both their function and their people." said Ken Pendery, CEO of First Watch. "Our focus on culture and people development continues to be an essential driving factor for First Watch, and in Laura, Eric and Lilah, we believe we have leaders that are experts in their fields and will contribute to the great culture we have built at First Watch. I think I speak for everyone in the First Watch family when I say we're thrilled to welcome these individuals on board."

First Watch serves its entire menu seven days a week from 7 a.m. until 2:30 p.m. and offers customers complimentary newspapers and free Wi-Fi Internet access.

For First Watch franchise information, please visit www.firstwatch.com/franchise.

About First Watch
First Watch specializes in award-winning, made-to-order Breakfast, Brunch and Lunch. A recipient of more than 200 "Best Breakfast" and "Best Brunch" accolades, First Watch offers traditional favorites, such as omelets, pancakes, sandwiches and salads, and unique specialty items like Quinoa Power Bowls, Avocado Toast and the Chickichanga. First Watch was named the 2016 top Family Dining restaurant by Consumer Reports, a 2015 Top Consumer Pick by Nation's Restaurant News and a 2014 Top Franchise Value by FSR Magazine. First Watch is the largest and fastest-growing daytime-only restaurant concept in the U.S. with more than 295 restaurants in 26 states, including more than 195 First Watch restaurants, 97 The Egg & I restaurants, one The Good Egg restaurant in Phoenix and one Bread & Company restaurant in Nashville. For more information, follow First Watch on Twitter, like it on Facebook and visit www.firstwatch.com.
|
Contact:
Eleni Kouvatsos
941-907-9800 ext. 218
Public Relations & Communications Manager
First Watch Restaurants, Inc.