Back To News/PR Index
|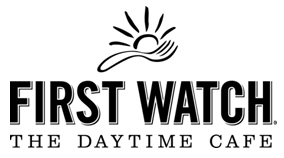 |
Popular Florida Brunch Spot Opens
First Brevard County Cafe
|
First Watch in Viera partners with Friends of Children of Brevard
to raise funds at its pre-opening event
|

Viera, FL – August 2017 / Newsmaker Alert / First Watch Restaurants, the popular breakfast, brunch and lunch concept, opened its newest restaurant on Monday, August 28, at 2328 Citadel Way in Viera. The 3,500-square-foot restaurant is the Bradenton, Florida-based company's first restaurant in Brevard County and its 58th in the Sunshine State. In conjunction with the restaurant opening, the new First Watch will donate all money raised from a pre-opening event to Friends of Children of Brevard.

Friends of Children of Brevard is on a mission to improve the lives of abused, abandoned and neglected children of Brevard County and to support their advocates, the Guardian ad Litem program. The organization relies on its donors to provide for the unmet needs of children in the community.

"We've had our sights set on Brevard County for years. As thrilling as it is to open First Watch in this wonderful community, we're absolutely honored to be able to give back to the children here who need it most," said Chris Tomasso, president of First Watch. "We were dismayed to learn that hundreds of children in this county are removed from their homes each year, so the idea of supporting such an incredible cause as part of our new restaurant opening in Viera was an easy decision to make."

First Watch in Viera will employ about 25 people. It boasts a warm interior design that combines farm-fresh elements with a high-energy, urban design, bringing a unique, friendly character to Viera.

First Watch's curated menu takes an elevated approach to traditional and innovative offerings made to order using farm fresh ingredients. It includes crave-able items such as Avocado Toast, Smoked Salmon Eggs Benedict, Farm Stand Breakfast Tacos and Lemon Ricotta Pancakes. The new restaurant will offer healthy, flavorful favorites like house-made granola and pico de gallo, organic greens, house-roasted vegetables, cage-free eggs and 100% fresh-squeezed orange juice as well as more indulgent, traditional breakfast, brunch and lunch offerings. First Watch in Viera will also offer options from the restaurant's Fresh Juice Bar – including the best-selling Kale Tonic – juiced in-house daily using only the highest quality fruits and vegetables.

First Watch serves its entire menu seven days a week from 7 a.m. until 2:30 p.m. The restaurant also offers customers complimentary newspapers and free Wi-Fi Internet access.

For First Watch franchise information, please visit www.FirstWatch.com/franchise.

About First Watch
First Watch specializes in award-winning, made-to-order Breakfast, Brunch and Lunch. A recipient of more than 200 "Best Breakfast" and "Best Brunch" accolades, First Watch offers traditional favorites, such as omelets, pancakes, sandwiches and salads, and unique specialty items like Quinoa Power Bowls, Avocado Toast and the Chickichanga. First Watch was named the 2016 top Family Dining restaurant by Consumer Reports, a 2015 Top Consumer Pick by Nation's Restaurant News and a 2014 Top Franchise Value by FSR Magazine. First Watch is the largest and fastest-growing daytime-only restaurant concept in the U.S. with more than 300 restaurants in 26 states, including more than 200 First Watch restaurants, 85 The Egg & I restaurants and one Bread & Company restaurant in Nashville. For more information, follow First Watch on Twitter, like it on Facebook and visit www.FirstWatch.com.

Media Contact:
Eleni Kouvatsos
941-907-9800 ext. 218
Public Relations & Communications Manager
First Watch Restaurants, Inc.