Back To News/PR Index
|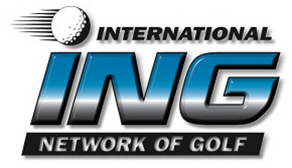 |

Several Leading Media Outlets Among Early

Commitments for 28th Annual ING Spring Conference

|

Lake Mary, FL – March 2018 / Newsmaker Alert / An impressive and diverse roster of media outlets are among the early commitments for the 28th Annual ING Spring Conference May 20-23 at the IP Casino Resort & Spa in Biloxi, MS.

The non-profit International Network of Golf, the industry's only media-based networking organization, conducts this annual gathering of media and golf companies and leaders. ING is "where the media and golf industry connect."

Anyone in the golf industry and media is invited to join ING and attend the conference. Call 407-328-0500 for details.

Among the publications, radio and TV shows already committed to attend the ING Spring Conference are: PGA Magazine, The Golf Insiders radio show, Golfing Magazine, Myrtle Beach Golf Channel, iNet Golf, New England Golf Publishing, Pro Golf Weekly, Back 9 Boys radio, GolfWRX, Southern New England Golfer, GolfBucksCounty.com, Front Page Golf, and several individual golf writers and broadcasters.

The ING Spring Conference schedule is packed with networking, educational and golf events designed to help all attendees enhance their standing in the golf industry. Highlights include:
Appointment Show: The ING One-On-One Appointment Show was created to place an emphasis on business relations between the media and golf companies, resorts, destinations and entrepreneurs. Participating companies set up tabletop displays and conduct private meetings held every 15 minutes. Media members use the time to gather story material, do interviews and nurture relationships.
Demo Lab: The ING Demo Lab will take place on Monday morning at Shell Landing Golf Club. Companies with golf equipment and training aids set up on the range and putting green where attendees try the products first hand.
Education: Sessions include Marketing & PR, Social Media Marketing and more. Also, ING TALKS, structured like Ted Talks, returns with four sessions.
Golf: The World Amateur Golfers Championship, USA National Qualifier will take place Monday on the Davis Love-designed Shell Landing Golf Club. The top five finishers in this individual stroke play net competition will earn complimentary entry and accommodations in the World Amateur Golfers Championship, USA National Championship Aug. 2-4 at the Hollywood Casino in Bay St. Louis, MS. In recent years, ING Qualifiers John Duval and Jim Smith have won their flights in the National Championship and went on to represent the USA in the World Championship.
Also, the 11th Annual Durland Cup team scramble will take place The Oaks Golf Club on Wednesday.
Networking: Several networking sessions are planned, including the Opening Night Welcome Reception and the Tuesday Night Banquet.
To register for the ING Conference, or to find out more about ING, visit www.inggolf.com, or call 407-328-0500.

About ING
The International Network of Golf has been networking the golf industry since 1990. Anyone in the golf industry or media, at any level, can benefit from being a member of ING. We all have our roles in the golf industry, but we come together under the ING umbrella to help each other grow our businesses and careers.

Along with the Spring Conference, ING also conducts the ING Fall Forum in Mesquite, NV, in September, offers discounts for players and exhibitors in the Myrtle Beach World Amateur in late August, offers the ING Hospitality Room at the PGA Merchandise Show for its members, and conducts the annual ING Media Awards and the ING Industry Honors programs.

Contact:
Mike Jamison
Jamison Golf Group
407-328-0500