Back To News/PR Index
|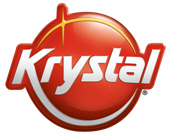 |
New Krystal® Foundation Invests in School Extracurricular Programs
|
Grant Applications Open March 1 for Schools and Teachers
|

Atlanta, GA – February 2017 / Newsmaker Alert / Long recognized as one of the country's "Heritage Brands" when it comes to giving back to its guests, The Krystal Company® announced it will be planting even deeper community roots with the launch of The Krystal Foundation. Thanks to the company's new foundation, schools in the 11 states where Krystal operates will be getting much-needed funding for educational "enrichment" programs.

With The Krystal Foundation's help, schools offering programs such as STEAM (Science, Technology, Engineering, Arts, and Math) education, music & the performing arts, culinary instruction and various sports programs will be matched with grants, donations, and other funding to keep their programs alive and growing.
|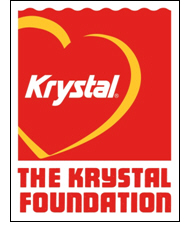 "I can't tell you how much 'extra' programs mean to kids and families," said Lindsey Peters, a teacher in one of Florida's magnet high schools. "A light goes on inside them and you can see it positively influence everything they do. It's amazing that Krystal is working to make that possible for so many students."
In 2016, Krystal and its restaurant network raised more than $100,000 for the launch of its foundation. The non-profit will open the first application window on March 1, 2017, for schools and educators to submit an application. The Krystal Foundation will collect applications three times throughout 2017 - Spring, Fall, and Winter. After each application window closes, The Krystal Foundation will select three winning schools or educators to receive a grant from The Krystal Foundation. To apply or find out more information please visit www.TheKrystalFoundation.com.
"It isn't easy for schools to balance mandatory requirements and also provide educational enrichment," said Jason Abelkop, Chief Marketing Officer for The Krystal Company. "We've decided to make it our mission to 'square-up support' for those programs. We've always believed little square burgers can make a big difference, so we're going to prove it in the places that matter most – our community schools."
Abelkop said that the company supports building up its communities through its teachers, parents, school boards, students, and neighbors. As the brand celebrates its 85th anniversary, Krystal will be taking the time to recognize those communities who have made the feat possible. The company wants to give back, and thank patrons for choosing Krystal as their favorite burger destination.
"You'd be surprised how little it actually costs to keep a good program in place," explained Nadia Fernandez-Castillo, an elementary and middle school art teacher. "A few hundred dollars can supply a school with enough materials for every student to explore creativity, discovery, and interact with the world around them. It inspires a lifetime of learning for such a small investment."
About The Krystal Company®
Founded in Chattanooga, Tennessee, in 1932, The Krystal Company is the oldest quick service restaurant chain in the South. Its hamburgers are still served fresh and hot off the grill on the iconic square bun at more than 350 restaurants in 11 states. Krystal's Atlanta-based Restaurant Support Center serves a team of 6,000 employees. For more information, visit www.Krystal.com or www.Facebook.com/Krystal or follow the brand on Twitter and Instagram @Krystal.
About The Krystal Foundation
Founded in Atlanta, Georgia in 2016, The Krystal Foundation is a 501(c) (3) public charity. Its mission is to strengthen, enhance and enrich Krystal's neighborhood schools and families. The non-profit will also support and assist Krystal employees and franchisees for emergency recovery funds as needed. The foundation provides need-based grants to communities in their 11 states, which have extracurricular program elimination or cutback. The foundation will support programs that are focused in STEAM (science, technology, engineering, art and mathematics), culinary arts, music, and sports. For more information, visit www.TheKrystalFoundation.com or www.facebook.com/Krystal or follow the brand on Twitter and Instagram @Krystal.
Media Contact:
Peyton Sadler
866-252-1750
Ink Link Marketing
for The Krystal Company