Bend, OR – March 2018 / Newsmaker Alert / NAVIS, the leader in reservation sales and marketing technology for the hospitality industry, announces that it achieved Level 1 Compliance with the Payment Card Industry (PCI) Data Security Standard (DSS). The company has now reached the highest industry rating any business can attain for payment data security.

The PCI standard is the most rigorous payment-card security standard available globally and is designed to minimize the exposure of credit card data to risk of fraud or compromise. NAVIS recently underwent a stringent independent audit to ensure that it meets industry best practices and security controls required, surpassing all expectations and passing with flying colors.
|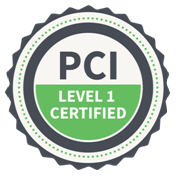 Amber Mayer, Vice President of Product Solutions at NAVIS explains, "Although the PCI Standard is more commonly associated with merchant activities, call centers and technology partners that capture sensitive data must also follow strict security protocols before their operations can be deemed safe for capturing guest information."
Data security and breaches are still making headlines in the hospitality industry. According to a 2016 Verizon report, the accommodation (lodging) industry was second only to financial services when it comes to being impacted by security breaches. Security experts are even advising travelers to be on heightened alert when using hotels.
"Some hotels are not in compliance and don't even know it," adds Mayer. "There are significant penalties associated with noncompliance including lawsuits, audits, fines and even losing the ability to process credit card payments. The level of liability hoteliers and vacation rental owners carry is high, so it's more important than ever they choose technology partners who've been certified by approved 3rd party PCI auditors."
"We take data security seriously, and have invested heavily these last few years to ensure our technical and behavioral practices meet the most demanding requirements required for PCI DSS Level 1 certification," said NAVIS CEO Kyle Buehner. "Our clients and their guests demand that sensitive information is never compromised; achieving this standard reassures them of that."
To learn why leading lodging providers and management companies rely on NAVIS technology and services to help them maximize direct booking revenue and guest service, please visit TheNavisWay.com or call 866-712-3439.
About NAVIS
NAVIS is the No. 1 reservation sales and marketing platform for the hospitality industry. Because we believe technology should make you money, not cost you money, we developed our game-changing Revenue Performance Platform™ to transform teams into revenue makers, enabling them to drive, capture and convert more direct bookings. We deliver actionable guest insights so departments can seamlessly sell and market together. The result is always a dramatic increase in direct sales and profit. We guarantee it.
Founded in 1987, NAVIS is a privately held company with headquarters in Bend, Ore., and growing offices in Orlando, Fla. and Reno, Nev. The company has been awarded Top Workplaces by The Oregonian for four consecutive years, one of the 2016 Top 100 Workplaces in Central Florida, and one of the Northern Nevada Human Resources Association's 2017 Best Places to Work.
To learn more visit TheNavisWay.com.
Contact:
NAVIS
Kelsie Skinner
Sr. Marketing Manager
541-330-3503