Back To News/PR Index
|

National Park Week:

Three Bookmark-Worthy Resources to Help You Plan

|

From paddling through old-growth forests to watching meteor showers, the National

Park Service and National Park Foundation have ideas for how to celebrate

|

Washington, DC – April 2018 / Newsmaker Alert / While you're beginning to daydream about warmer, longer days, the National Park Service and the National Park Foundation are preparing to help you #FindYourPark during National Park Week, April 21 (Saturday) through April 29 (Sunday). Carrying the theme "Park Stars" – which celebrates everything from starry skies to superstar volunteers – parks, programs and partners nationwide invite people everywhere to explore stories, experiences, and sites that brighten the National Park System.
|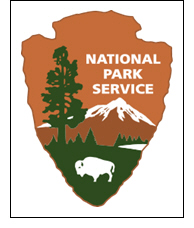 "National parks are some of the best places to see stars in the world," said National Park Service Deputy Director Dan Smith. "Some illuminate the night sky and others are unique features such as panoramic vistas, otherworldly geological formations, historic artifacts and homes, and majestic wildlife. During National Park Week, enjoy a star party, junior ranger program, ranger hike, or other activity that enlightens the senses."

"Explore the many different ways you can experience national parks, while also contributing to the parks community," said National Park Foundation President Will Shafroth. "You can volunteer at a local park event, share a park visit with a loved one, or donate to help preserve these national treasures."

Here are three bookmark-worthy resources to help you plan your National Park Week adventures:
NationalParkWeek.org. Your go-to resource for all things National Park Week, including an important reminder that all parks are offering free admission on April 21.
National Park Service calendar of events. There are exciting events taking place all across the country. Admire the Lyrid meteor shower at Devils Tower National Monument, experience local traditions at Cane River Creole National Historical Park, paddle through an old-growth forest at Congaree National Park, go birding at Chiricahua National Monument, make fossil impressions at Niobrara National Scenic River, or walk a trail in Gateway National Recreation Area.
National Park Foundation free park guides. Whether you're a hiker, a historian, a romantic, a family with kids, a crowd-lover, or someone seeking solitude, the National Park Foundation's FREE Owner's Guide series is jam-packed with ideas to help you plan your National Park Week adventure!
About The National Park Foundation
Celebrating 50 years, the National Park Foundation is the official charity of America's national parks and nonprofit partner to the National Park Service. Chartered by Congress in 1967, the National Park Foundation raises private funds to help PROTECT more than 84 million acres of national parks through critical conservation and preservation efforts, CONNECT all Americans with their incomparable natural landscapes, vibrant culture and rich history, and ENGAGE the next generation of park stewards. In 2016, commemorating the National Park Service's 100th anniversary, the Foundation launched The Centennial Campaign for America's National Parks, a comprehensive fundraising campaign to strengthen and enhance the future of these national treasures for the next hundred years. Find out more and become a part of the national park community at www.NationalParks.org.

About the National Park Service
More than 20,000 National Park Service employees care for America's 417 national parks and work with communities across the nation to help preserve local history and create close-to-home recreational opportunities. Visit us at www.NPS.gov, on Facebook Facebook.com/nationalparkservice, Twitter Twitter.com/natlparkservice, and YouTube YouTube.com/nationalparkservice.

Contact:
Emily Davis (NPS)
928-638-7609