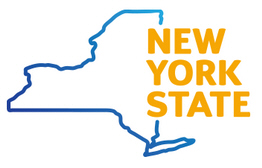 |
Governor Cuomo Encourages New Yorkers to
Sign Up for the Sixth Annual "I Love My Park" Day
|
Online Registration for May 6 Volunteer Day Now Open:
Sign Up to Volunteer
|
Event Details can be Found at www.nysparks.com
|

Albany, NY – March 2017 / Newsmaker Alert / Governor Cuomo announces that registration is now open for the sixth annual I Love My Park Day, to be held on May 6, 2017 at state parks, historic sites and public lands across the state. The event, sponsored by the New York State Office of Parks, Recreation and Historic Preservation and Parks & Trails New York, is a statewide event to enhance New York's parks and historic sites and raise awareness and visibility to the entire parks system and its needs. This year's event includes partnerships with the New York State Department of Environmental Conservation and the National Park Service, with volunteer events planned at several locations in the Adirondack and Catskill regions and at five national parks in New York State.

"New York's park system is second to none and is a premier showcase of the natural beauty in every part of this great state," Governor Cuomo said. "As we approach the sixth annual I Love My Park Day, I encourage New Yorkers to join us, enjoy all our parks have to offer, and help us to protect and preserve our system for generations to come."

Volunteers will have the opportunity to participate in clean up events at more than 100 state parks, historic sites and public lands from Jones Beach State Park to Niagara Falls State Park and covering all regions in between. A full list of participating state sites is available here.

Five national parks across New York will participate:
Gateway National Recreation Area (Great Kills, Staten Island and Plumb Beach, Jamaica Bay, Queens);
Fort Stanwix National Monument (Rome);
Roosevelt-Vanderbilt National Historic Sites (Hyde Park);
Fire Island National Seashore (Ocean Beach); and
Saratoga Battlefield Historical Park (Stillwater).
An additional fourteen properties managed by the Department of Environmental Conservation in the Adirondack and Catskill Regions and at three environmental centers will participate.

The four environmental centers include:
Catskill Interpretive Center (Mount Tremper);
Five Rivers Environmental Education Center (Delmar);
Reinstein Woods (Buffalo); and
Stony Kill Farm and Environmental Education Center (Wappingers Falls).
Volunteers will celebrate New York's public lands by cleaning up debris, planting trees and gardens, restoring trails and wildlife habitats, removing invasive species, and working on various site improvement projects. The New York State Commission on Volunteer and Community Service is joining the effort again this year to help recruit volunteers, promote the initiative and provide support to projects across the state. Members of the New York State Excelsior Conservation Corps, a New York State AmeriCorps program run by the Student Conservation Association, will help State Parks organize and implement I Love My Park Day projects.

State Parks Commissioner Rose Harvey said, "Governor Cuomo continues to lead the transformation of parks and sites throughout the state with his NY Parks 2020 initiative to invest $900 million in public and private dollars to modernize our state park system. Our volunteers are vital partners in this effort to make our parks and sites the very best they can be. I'd like to thank Parks & Trails New York for organizing I Love My Park Day, and look forward to again welcoming thousands of volunteers on the first Saturday in May, all working together to enhance the parks we cherish."

Parks & Trails New York Executive Director Robin Dropkin said, "The renaissance of New York's State Park System, thanks to Governor Cuomo's historic reinvestment, is a joy to behold, as is the demonstration of support for parks by friends, volunteers and partners on the annual I Love My Park Day. This year, on the sixth anniversary of the event, we're excited to spread the love to some National Park and Adirondack and Catskill Park sites. Now, there are even more opportunities to give back to treasured parks and historic sites in every region of the state."

Department of Environmental Conservation Commissioner Basil Seggos said, "DEC is thrilled to again partner with State Parks and Parks & Trails New York to host I Love My Park Day events. With triple the number of events on DEC lands this year—from trails in the Adirondack and Catskill Forest Preserves to popular campgrounds to urban escapes—there are more opportunities than ever for New Yorkers to help steward and enhance our public recreation lands."

Registration for I Love My Park Day can be completed by visiting www.ptny.org/ilovemypark/index.shtml.

Media Contact:
Press Office
518-474-8418
Press.Office@exec.ny.gov