Back To News/PR Index
|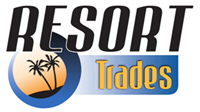 |
2018's Best Kept Secrets of Successful Marketing
by Sharon Scott Wilson, RRP
Crossville, TN – March 2018 / Newsmaker Alert / While the fundamentals of marketing never change – you know, the four "P's" of Product, Placement, Pricing and Promotion – the Internet has brought about a sea change to every aspect. There are not only new tools rapidly emerging (remember the quick demise of MySpace?), the chatter is almost insurmountable. It's really hard to be heard above the din.
|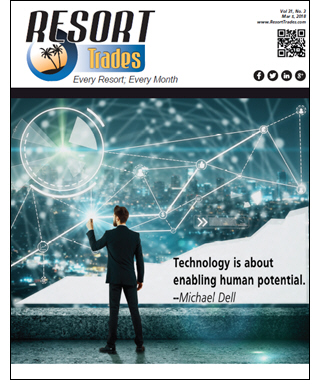 But the best kept secrets to marketing in 2018 are the same as they were in 1918. While you are using new methods and media to reach prospects, they are still people. Your messaging still follows the strictures of the human psyche. Not much has changed since the days of Dale Carnegie, and he would probably have agreed with the following suggestions:
1. Social proof. This is the herd mentality; let your prospects know 'everyone's doing it.'
2. Reciprocity. For ions society has taught children to reciprocate. Everything has a 'price.' So, if your customer receives something of value, such as an eBook, a list of today's most popular vacation destinations or 'five easy recipes,' they will feel the urge to respond by providing their name, email and phone number.
3. Commitment and consistency. Be like Geico: in their advertising, they make their point over and over using the same methodology.
4. Scarcity. "No pressure here, but availability is limited!" Communicate grandeur whenever possible.
5. Liking. Be likeable. People buy from those they know, like and trust.
6. Create a sense of belonging. Make your customer feel they are part of the "in" crowd when they're invited to a special owners-only event, for example.
7. Storytelling. Your blogs, your collateral and your social media will be most effective when you tell a story featuring people. Storytelling is the most compelling promotional tool you have.
8. Use rituals, symbols and events whenever possible. Ask your typical realtor. They will tell you that the words "Grand Opening" or "Super Sales Event" draws a crowd, even though the prices and offerings are the same on a non-event day.
9. Being different is better than being better (unless you get weird).
10. Focus on leads, not sales. Marketing tactics for 2018 and beyond will depend almost strictly on digital tools: the website, social media sites, online advertising and email. Step one is to review your marketing budget and determine what your resources will be for the year. Step two might be to have a meeting with your team and plan the what, when and whom. From there you can create a calendar for when you will blog, post, email, direct mail (yes, DM is still a useful tool), buy pay-per-click (PPC) ads and make phone calls. (Continued to PDF issue)
Sharon Scott Wilson is publisher of Resort Trades magazine and the digital publication, Resort Trades Weekly. She is CEO of PR/marketing firm SharonINK. Wilson is a registered resort professional (RRP) and Chairman's League member of the American Resort Development Association (ARDA).
About Resort Trades
Resort Trades – the timeshare industry's only true news journal – provides relevant, timely news to assist resort developers, operators and management staff stay current and make better business decisions. The super tabloid print version is distributed twelve times annually to every resort in the U.S. and is supported by an interactive online news resource, ResortTrades.com. A digital version, plus a newsletter, is emailed monthly to a subscriber-base of approximately 25,000 including senior-level executives at development, management and timeshare-related travel companies. ResortTrades.com is typically ranked in the top third of the first page by the major search engines when searching on timeshare industry related topics.
Media Contact:
Sharon Scott Wilson, RRP
SharonINK PR & Marketing
for Resort Trades
310-923-1269