Back To News/PR Index
|



|
Sunset World Resorts and Vacation Experiences Partners with
TrackResults for Enhanced Sales & Marketing
|

Salt Lake City, UT – June 2017 / Newsmaker Alert / TrackResults, the leading provider of Business Intelligence software and services to the Timeshare industry, announce the onboarding of a new client, Sunset World Resorts and Vacation Experiences. Sunset World is one of Mexico's highest-rated vacation ownership providers with four resort locations in Riviera Maya and Cancun.
|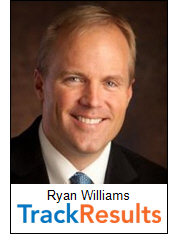 Sunset World will use TrackResults Analytics Software to better optimize the performance of their marketing efforts. Specifically, they will be looking to increase their gross lead count, tour bookings, and develop strategies to improve show percentage, reduce NQ's, and increase sales while minimizing waste. Of particular importance is determining how all NQ's are given that classification and creating new business rules to ensure that marketing spend is not being used to capture unnecessary, or unqualified prospects.

Ryan Williams, TrackResults VP of Business Development conducted training on-site May 30th and 31st for the approximately 25 initial users who will be tracking and analyzing the efforts and performance of over 386 individual sales and marketing agents. Questioned about onboarding such a large client, Ryan responded; "Training new users is my favorite part of my job. Watching a team start to unlock their data and answer questions that have never had concrete answers is incredibly rewarding."

TrackResults has connected their software directly to Sunset World's proprietary CRM system for seamless data flow. The ability to integrate with any other software platform was integral to Sunset World's decision to contract with TrackResults for their entire operation.

Anna Kiseleva, VP Marketing Fulfillment, Sunset World, explained why her Marketing Department wanted this new tool, "We have a lot of reports, even dashboards developed by our IT using a business intelligence tool, but TrackResults gives us incredibly easy analytics that are specific to what we do."

About Sunset World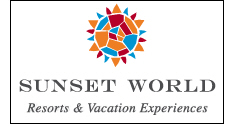 Sunset World Resorts and Vacation Experiences is a Mexican-owned hospitality leader delivering authentic and unforgettable vacation experiences in Cancún and the Riviera Maya. Founded more than 30 years ago, Sunset World has grown to encompass six resorts, world-class travel services and amenities and a diverse network of innovative operational and marketing solutions all focused on delivering the absolute best vacation experiences for our member-owners and guests. From cultural tours to water sports, Sunset World members and guests are never far from their next big adventure.
For more information, please visit www.SunsetWorld.net.
About TrackResults
TrackResults Software (www.TrackResults.com) is a Utah based software company that offers business-intelligence solutions for the vacation industry. The company's mission is to provide powerful tools for decision makers to identify trends, opportunities, challenges, and actionable information in order to boost business performance. TrackResults provides both desktop and mobile access, delivering a fast and uniquely customizable view of statistics, ratios and performance metrics that cannot be obtained through individual or fixed reports. TrackResults provides complete security across the entire platform allowing for multi-tenant use and secure broad access. TrackResults Software is a Chairman's League Member of American Resort Development Association (ARDA) and a member of the Resort Development Organization (RDO), Resorts of Distinction, Resort Developers Association (RDA), Cooperative Association of Resort Exchangers (C.A.R.E.), Asociación Mexicana de Desarrolladores Turísticos (AMDETUR) and the Canadian Vacation Ownership Association (CVOA), as well as The Utah Technology Council.
For more information, contact Sean Nickerson at sean@trackresults.net. Via social media at Facebook & Twitter