Back To News/PR Index
|



|

There's Hidden Money In Your Operation – And It

Is Affecting Your Guest's Satisfaction Too!

Pierre Boettner - CEO and Founder

hospitalityPulse

|

Santa Cruz, CA – February 2018 / Newsmaker Alert / I remember when I started my career in the early 90's. As the Sales & Marketing Manager for an Airport Hotel in Europe, I had been tasked to figure out what this GDS business really was – High yield, and some 20% of our bookings, and we had no idea! I had just finished hacking into Fidelio's database, so we could build better reports on what our business actually was, where it was coming from, and maybe figure out how we could improve on it. With some seven years of data, even for that relatively small hotel with just under 230 rooms, the way we needed to connect to the PMS was often overwhelming for Excel. Friday evenings just before leaving the office, I would reboot my computer and then launch the data extraction.
|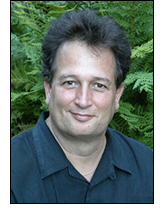 The next morning, I would return, in the hopes my machine hadn't crashed in the process. It was incredibly cumbersome, but it was also superbly worth it. From what had started as an analytics project, we created what we would refer to as the 'market segment positioning and pricing tool' – a real mouthful. It computed weekday-based pace patterns and apply them to what we had on the books for the next 90 days. Along with that forecast came a basic pricing recommendation per market segment, which still had meaning then. For the week, we would use this print output as a cheat sheet for sales and reservations.

We certainly did improve on our revenue KPIs. But the 'system' was burdensome, took hours to process the raw data, and then the same number of hours to compute through it. And with enough luck, it would occasionally even do all of it in a single attempt. After all that, it still required an informed interpretation and manual adjustments of the output. Rings a bell? It should – today, we call much better systems like this RMS or Revenue Management Systems – we had no concept of where we were going. But we allowed the data to inform our next steps.

A year or so later, when the first RMS vendors came to see me at that hotel, I had the knee-jerk reaction that is unfortunately all too common in not just our industry – 'I don't need what you're doing, I can do this better already,' I would say. Much later, I went to work for Optims, which is now part of Amadeus. By then their RMS had evolved into simply amazing; the stuff it could do was perfect for what I could have ever imagined. Reactions in the market were by-and-large still the same:

"We do the same thing in Excel…"

"How can you prove this is better…"

"I don't need this, I've been in this market for over 'however many' years!…"

These days are now firmly in the past. Fast forward 20 or so years later, we have finally come to accept that our experience is best used when dealing with exceptions, not repetitive pricing tasks that require significant computations and near real-time reactivity.

When we talk about operations at a hotel, and about the complexity of room assignment, I am reliving the same situation. It is just human nature – we have performed a certain task in the same way for decades. We have trained ourselves on it, and so we seek out the comfort of what we know. However, what we are achieving is truly limited. When speaking of Revenue Management Systems, we like using the analogy of 'Rocket Science'. It is truly fitting - these systems predict the future with an often-impressive degree of accuracy. Actually I should take that back because rockets are not that complicated. Room assignment on the other hand? That would be more like particle smasher complicated. Don't believe it because your front desk staff does it every day? Well, 25 years ago we were pricing based on our gut feelings. Provided we had real experience in our market - we were getting decent results too. In hindsight? Surely not the best results.

There are hidden profit potentials in your operation! With increasing size and complexity of the hotel, the amounts can be staggering. I understand it is hard to believe that we have been missing out on something right under our noses. Unnerving even! And yes, just like pricing based on our gut, provided our staff has the right experience, intuition, and expert knowledge of the hotel rooms, they are indeed achieving much better results than if they didn't.

Here's the advantage over Revenue Management – we don't need to predict a still uncertain future. We just work with the same data that is already in your Property Management System. We can truly measure the efficiency of your operation. We want to give you (Yes, I said GIVE) insights, an operations BI tool that truly allows you to see where you are losing money. Just by understanding room status turning patterns, you can now manage towards an improvement. By seeing how many free upgrades are applied and understanding which of these are warranted and which aren't, you can start improving things. Understanding which check-ins take particularly long allows you to uncover process issues. Just knowing how many, and which guests are not seeing their requests fulfilled, or not getting their loyalty-based upgrades, gives you a different appreciation of the difficulties involved.
|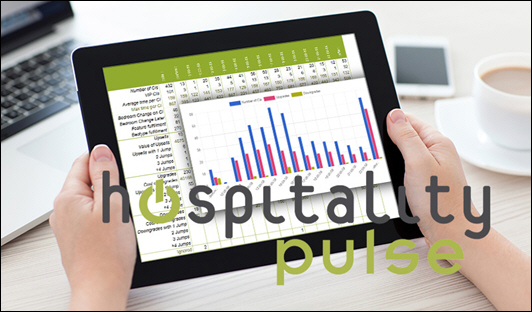 |
With insights, you get all that and more – because every operation and organization is different, and management styles differ based on personal preferences, YOU get to adapt insights to you. Create and change reports, graphs, and dashboards to fit YOUR hotel. And you can run roomPulse, our self-organizing room rack, in the background so that you can evaluate its potential benefits to your operation. Because we just don't think that you should be buying something based on the words of a salesperson you 'feel' you can trust. We think you have a right to understand what is really happening at your hotel without resorting to surveillance cameras. And IF you like the benefits that roomPulse could add to your operation, then add it, if not, don't – it's that SIMPLE!

Because we think WE are the ones that need to prove our value to you every day, there are no long-term commitments to any paid subscription services. If for whatever reason you decide to discontinue a service, you just stop paying – no questions asked!

So head to www.hospitalityPulse.com and start tapping your hidden profits!

About the Author: Pierre Boettner (Founder and CEO, hospitalityPulse)
Pierre Boettner spent his entire life between hotel operations and hospitality technology. In 1993 he pioneered an industry-first forecasting and pricing tool for Mövenpick Hotels and was later involved in many system innovations, helping hoteliers improve their distribution capabilities. Recognizing the increasing difficulty of managing rooms operations, he and long-time colleague Denis Bajet founded hospitalityPulse in 2013. This company has dedicated itself to solving the most complex operations tasks still requiring daily human intervention. Pierre Boettner is a graduate of the esteemed Ecole hôtelière de Lausanne.

About hospitalityPulse
hospitalityPulse was designed by hotel technology and operations veterans tackling one of the most difficult problems hotels are facing: room assignment and its direct effect on guest satisfaction. Our patent-pending optimization algorithms, combined with an intuitive user interface enable hoteliers to assign the optimal room for every guest, every time, with consistent efficiency. Using the multi-dimensional FIRE engine, hoteliers can rely on providing the booker with the trueAvailability™ of room and feature combinations on the dates selected. roomPulse dynamically optimizes each room assignment in real time, all the time. Visit us at www.hospitalityPulse.com.